LIVE Small Group Online Scratch Coding Class | Perfect for Beginners
August 1, 2018 @ 7:00 pm

-

August 29, 2018 @ 7:45 pm

|

$150.00
LIVE Small Group Online Scratch Coding Tutorial | Perfect for Beginners | Ages 7 years+ ( 45 mins) | Sydney, Australia AEST Time 7pm – 745pm
With Scratch, you can program your own interactive stories, games, and animations — and share your creations with others in the online community.
Scratch helps young people learn to think creatively, reason systematically, and work collaboratively — essential skills for life in the 21st century.
Why learn coding?
Importance of Coding / Programming Computer programming or coding is a crucial skill every child should be learning. We use computers to solve problems, play games, help us to work more effectively, perform repetitive tasks, store and recall information, create something new, and connect with our friends and the world.
Understanding how to code is empowering! Everyone can learn to code – it's just like solving a puzzle or a riddle. Learn to code like a real programmer using text-based language!
With coding, you can bring to an idea to life by programming it on a computer. Every program, game, system or app you know was coded using the same programming building blocks like Python which you'll learn. When you program, you are taking an active role in technology – you're not just having fun, you're making something fun!
---
What do kids think about our coding classes?
"My son just loves it!. These are a wonderful set of coding courses for kids. The children are challenged, learn the fundamentals of coding different platforms, come hom bubbling and wanting to do more away from class. The key part of any review is would he go again? Well, he's on his third course. Say no more!' – John, Parent
---
Oh, some of the cool Scratch coding you'll learn!
Getting started with Scratch
Animation
Making Music
Make things fly
Create a Pong Game
Hide and Seek Game
Let's Dance
Fashion Game
Catch Game
Virutal Pet and more…
---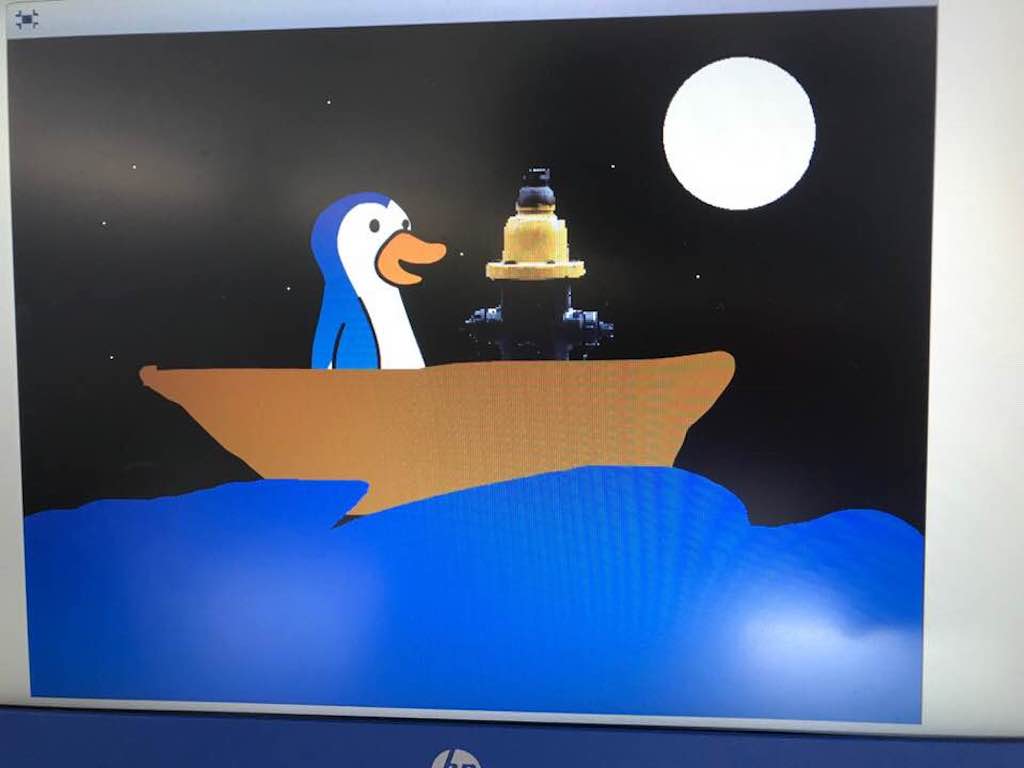 ---
Kids Love Us:
"It is really fun. It improves my coding skills. You should join." – Josh, 10
"I would tell my friends that it is a lot of fun and we get to learn how to code apps and websites."
---
Need to ask anything about our awesome coding classes?
Call Us: 0428 198 953
Email Us: info@codingworkshopsforkids.com.au
---
Please Note:
This LIVE small group online class is a fun and an interactive way of learning Scratch coding using video chat screens and chat messages. The coding facilitator and the students communicate using the computer's audio and video features. No software download is required to screen-share or to participate in the class.
Each enrolled student will join via a meeting link that is emailed to the students or parents email address upon enrolment.
Classes are run weekly every Wednesday and will cover many topics and introduce various computing concepts.
Each student will use their own computer and it is recommended to have the latest version of Scratch2.0 offline editor (scratch.mit.edu/download) downloaded so Scratch projects can be created offline. Each enrolled student will have a Scratch account (online) set up under the Coding Workshops for Kids Teacher account.
We expect all attendees to be attentive and focused on learning coding and not get distracted or distract other learners!
By registering a child's attendance at this workshop, parents/guardians grant Coding Workshops for Kids a perpetual licence to use the student's work, photographs or videos of the student, and other materials for purposes such as publicising or promoting our workshops/events and the students' accomplishments on Coding Workshops for Kids' website or on our partners' websites.
---
FAQs
1. My child is new to computer programming or coding. Will they be OK to follow the workshop?
Yes, the online tutorials are perfect for beginners with no to little experience. It is aimed for kids aged 7 years and up.
2. How does my child join the Live Online Class?
Each enrolled student will be emailed a specific meeting link. To join the class, you simply click on the link and click JOIN MEETING. Then you will be able to see your facilitator and each other's screen to view Scratch lessons and projects.
3. We have enrolled, what do we do next?
A reminder email will be sent to you a day before the workshop with the online meeting class link.